How it started
Wow how time flies, July 1 this year we officially exist 10 years. Before that it also existed for 3 years, but then it was still, as you often hear, from the attic room as a student. The fishing gear was under the bed, behind the TV and the packages were prepared on the desk between the study books. Customers who wanted to see the products first had to climb multiple steps through the house. After Coen had just started, Vincent quickly joined in and the business still had to be named. Being creative like that became something with CV .... And of course these two had already worldwide ambitions, so an English name was logical and CV Fishing was born. Vincent quickly started doing business in other branches, but the name CV Fishing was already well known, so we left it like this. By the way, after all these years, we keep Vincent up to date monthly during a cup of coffee or in the pub. That guy has to keep an eye on his investment!
Current situation
Well, many years later CV Fishing is still working on exactly the same as what they once started with, namely buying and selling new and used fishing gear. That "business" has now only grown to 5000 different products, multiple employees and there is a worldwide customer base.
As far as we know, we are still the only company in the Netherlands (and Belgium) that does it this way.
The CV Fishing team
Fun story but who are working there and are they fishing themselves? We will introduce ourselves!
Coen, founder
Fishing from the age of 6, but no big fish catch! Meanwhile more knowledge of the stuff itself than of catching. May like to fish with the feeder rod and night-fish on carp, but certainly also in the Netherlands to catch predators. In recent years, the love for sea fishing has also begun in distant places, because if those big fish are not caught in the Netherlands, it should only be abroad.
Ask Coen mainly for advice about the large material such as fishing rods, windmills or tents. Through years of experience, he knows exactly which products are new and second-hand of the right quality and will therefore provide years of pleasure. Do not start talking about underlines, because he still does not make them himself.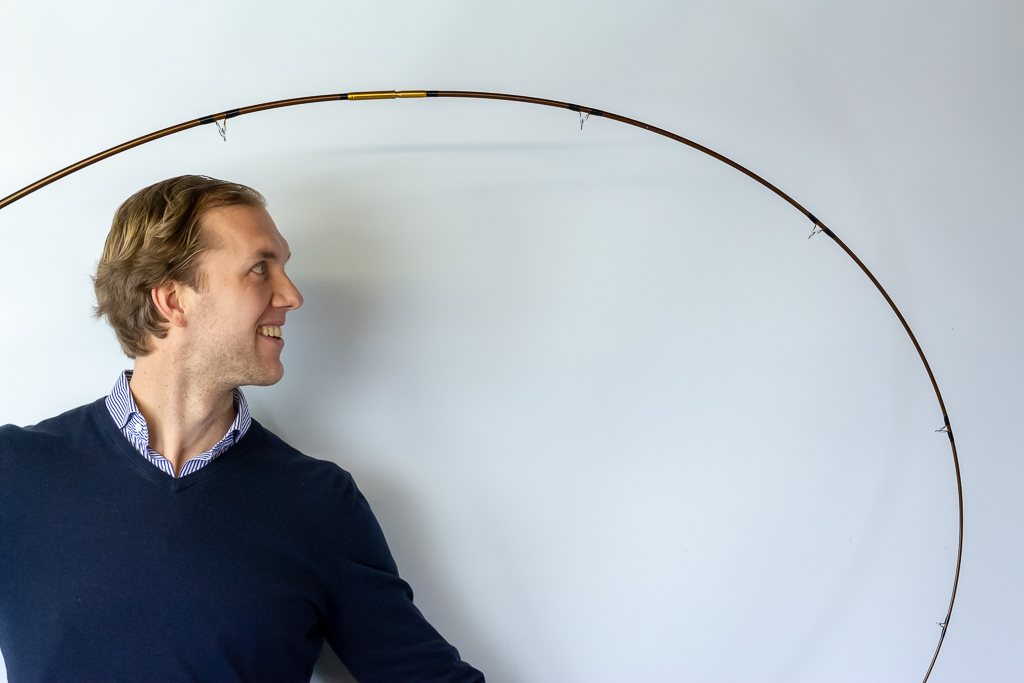 Delon, product specialist
This man ensures that every product is photographed and uploaded on the website. Every product that comes to us goes through his hands. Fishing since he was a little boy. Joined us as a fanatic carp and predatory fisherman, but soon fell in love with the many other fisheries. So you can meet him during a whitefish contest with the fixed rod but also with a fly rod along some rivers in east Holland. Where Coen is seriously inadequate on the underline area, Delon compensates amply. Do you have technical questions about a mill, for example? This man easily dissects a vintage ABU mill but also a new Shimano baitrunner. Wants to understand everything, and that's how it works!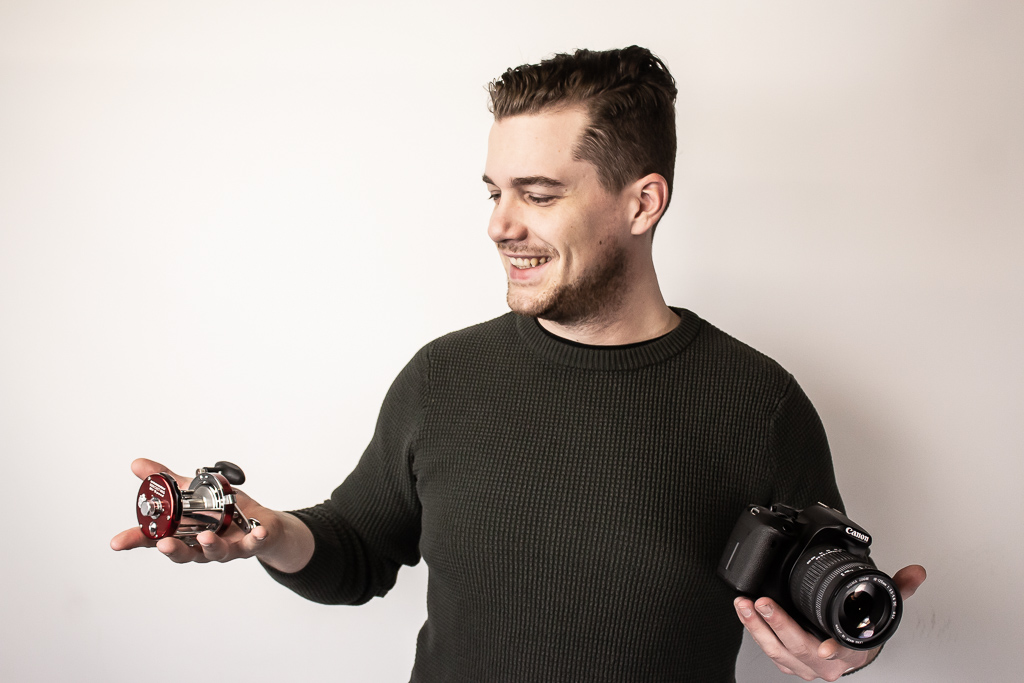 Saul, marketing enhousiast
Our Saul studies HBO Online Marketing and makes sure you have found us on Google or other websites. He also makes sure that everything on the website looks good and that the website is as user-friendly as possible for you. He's all about marketing so he can practise what he learned at school on our website.

Don't ask him anything about fishing, because he hasn't really remembered those few times on the waterfront before. Like a real student he prefers to sit in the pub or play volleyball. On top level!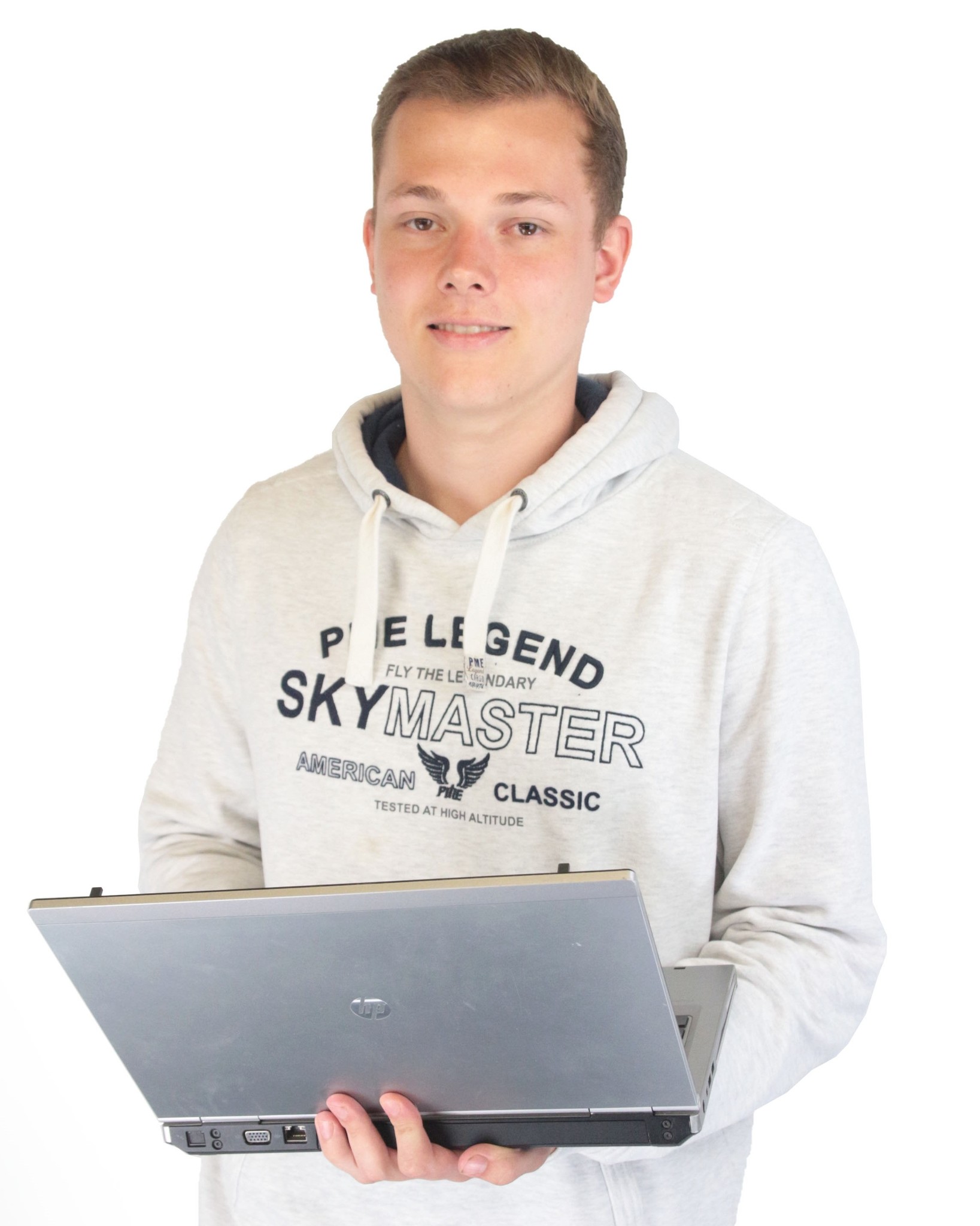 Tom, chief warehouse manager
Is your package neat and tidy? Chances took care of it. In fact, every parcel comes through his hands and he does everything he can to ensure that the customer receives it well. He also makes sure that our warehouse is decently, so if you visit our warehouse you will be surprised how tight it is. Feel free to ask him where something is, because he knows. Don't ask him how to use the fishing gear, because he doesn't fish. But he can tell you hours about drumming.
Levi, flying goal
Just graduated from the MBO and before he starts working for the Ministry of Defence, he will come and work with us for another six months if necessary. Good for him, too bad for us, because what an go-getter this is! Just 16 years old but you would say that the word "go-getter" is based on him. He actually does everything from cleaning products, checking to packing packages and even helping customers.
Also technically handy, this guy just takes an engine of a motorcycle or car apart and put it together in his spare time. He is also a carp angler in heart and soul and has already caught all the fat fish in Hengelo and surroundings.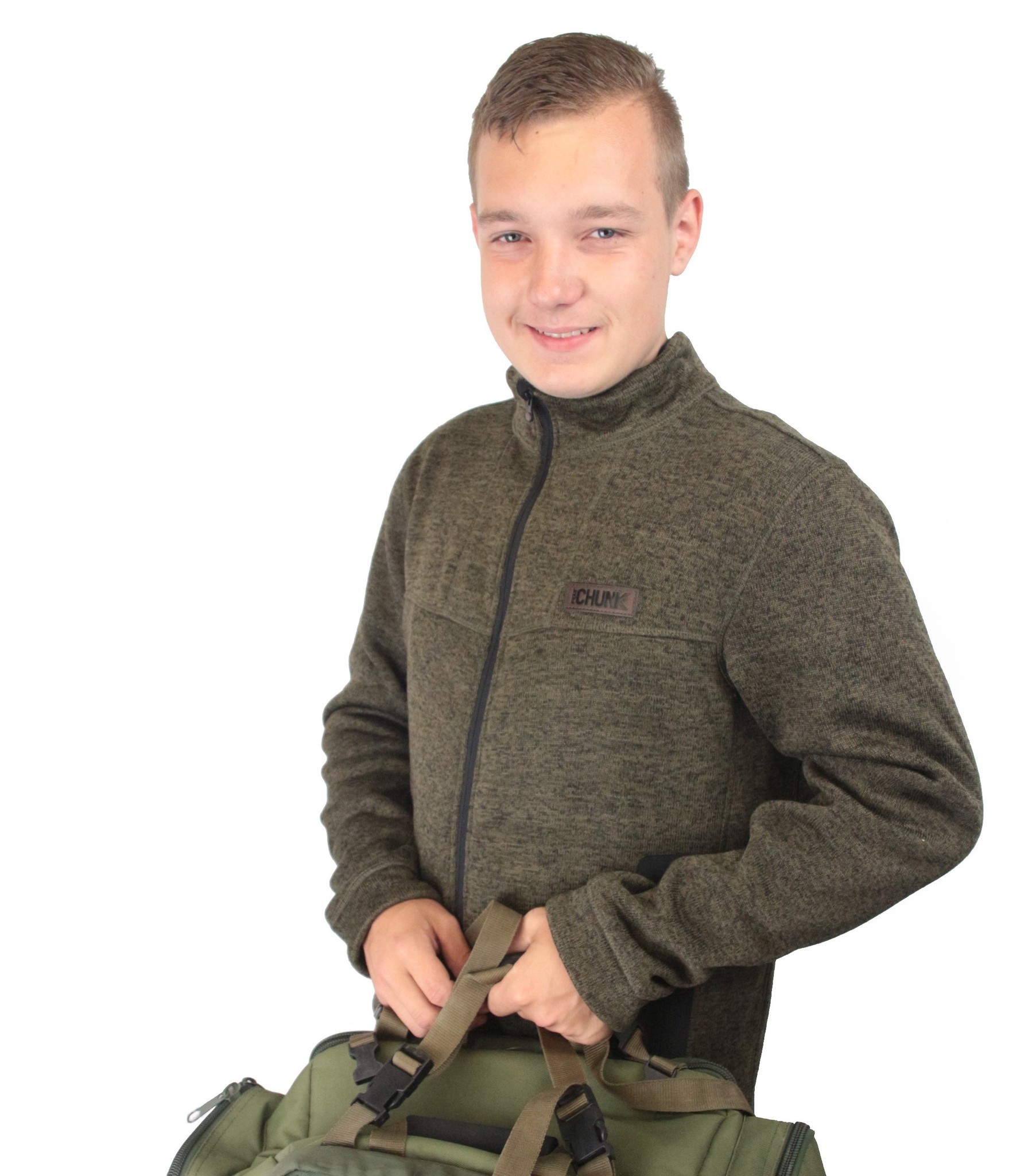 Danza, cleaning lady
This lady ensures that everything is neat and clean every week. 5 of those busy gentlemen can of course make a big mess. She also takes care of the warehouse so you will not easily receive a dusty product!